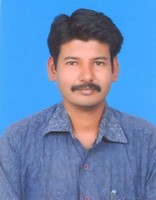 Secretary's Message
Thiru T.S.S. Sabarimuthu B.Sc.,
"Education is the manifestation of the perfection already in Man" -Swami Vivekananda
"Girls' education is the single best investment that any society can make" – Carol Bellamy
Influenced by these valuable words of the great personalities, our forward-looking ancestors established this prestigious institution with a great vision to educate and empower the girl children of our Hometown.
As Correspondent, I consider it a great privilege and wonderful opportunity to provide each student 'an exemplary educational experience'.
With immense pride and great pleasure I welcome you to the School's Website.
PSC is a renowned CBSE school especially for girls, located on the outskirts of vibrant town. This school is being recognised for the hallmark initiatives in education excellence, environment, conservation and value based education.
I am glad that PSC is in tandem with this ever changing, fast paced technological era providing quality education since its inception in 1975. As we open our doors to each new generation of students, expectations run high and we take pride in Chidambarettes' commendable achievements as we scale new heights, never standing still.
The Management has provided the magnificent infrastructure with all technological advancements to impart holistic education without discrimination. We keep upgrading our educational structure to enrich it by best global practices.
Many of PSC's precious Alumni have added colourful feathers to PSC's cap by emerging as Best Administrators, Doctors, Engineers, Scientists and various other professionals. I would like to appreciate all the efforts done by them for the development of our society and for justifying the years spent in our institution.
Due to pandemic, there has been a paradigm shift in the way teaching is taking place in educational institutions. I am glad that the teachers of PSC have been equipped with tech-tools to create an interactive and conducive learning environment through online.
I am pretty confident about the students who are going to write the Board Exam this year that they will give their best shot on it and will be crowned with great success. May Good Luck be in their favour and their preparation bring fantastic outcome of great accomplishments in future.
I expect everyone including the parents to join with us for a good cause to raise children to grow up into responsible citizens.
Above all the beautiful feathers in our Cap are Mrs. Hemalatha IAS and Dr. Rubadharshini the Balashree Awardee.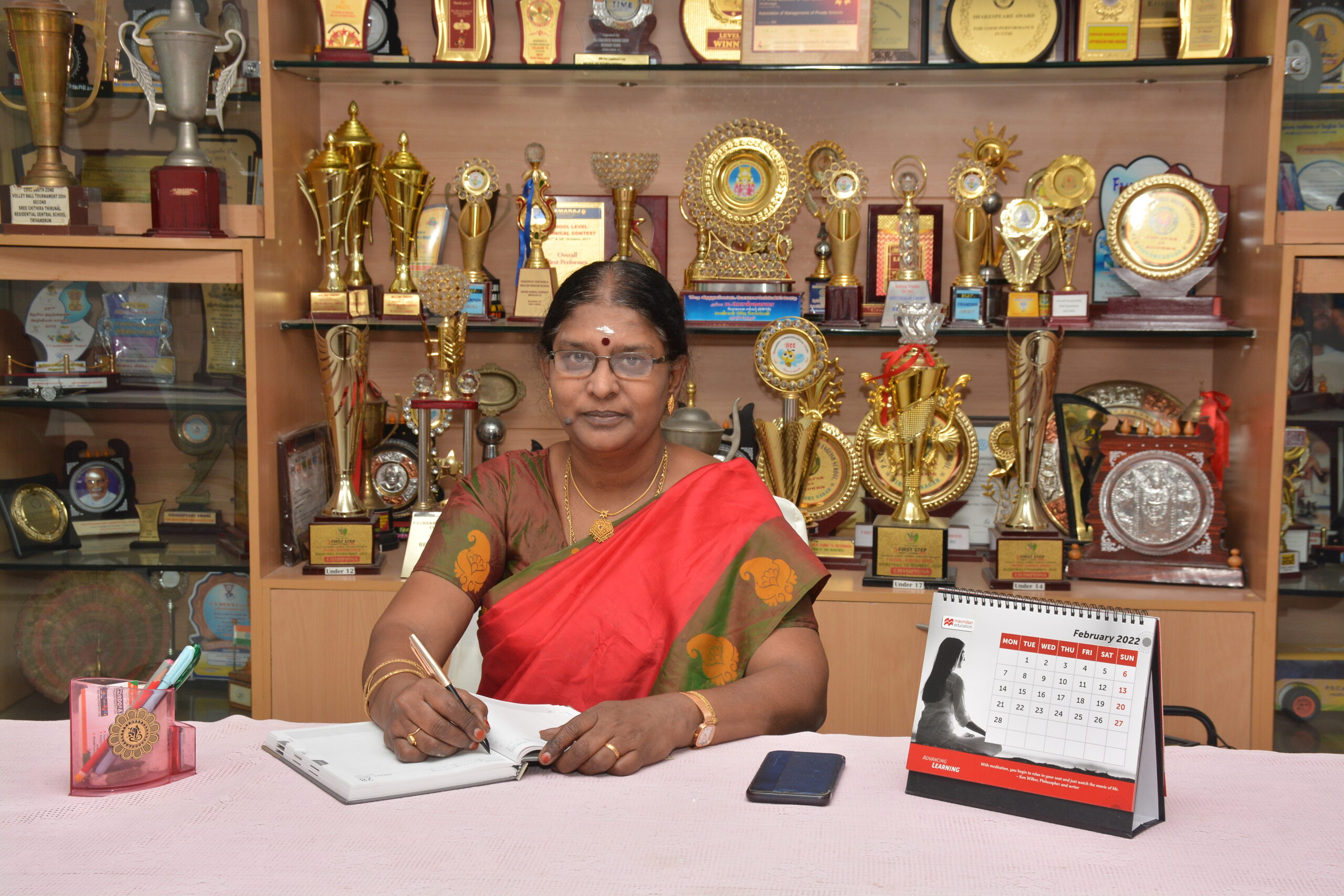 Principal's Message
P.Shanthi M.Sc., M.Ed.,
I am greatly privileged to be the principal of an outstanding renowned CBSE School (PSC School) in the Birth place of Noble leader Thiru K. Kamaraj and consider myself lucky to render my dedicated service amidst the triumphant team of Magnanimous Management, dedicated staff and meticulous students who strive, together and come up with brilliant record in every field.
PSC School always aims at the holistic development of each and every student. Imparting knowledge is not its sole motto but it takes earnest steps to bring up the student physically fit, socially adjustable, emotionally stable and mentally balanced so that she could emerge as the successful personality to suit the current needs of the society. From the very inception of the school, the management is keen in giving greater emphasis on the qualitative aspect of value based Education and dexterously designs the infrastructure to suit the current needs. The curriculum and the innovative teaching methodology is always in tune with the global trends undoubtedly PSC School always paves the smooth path to the pinnacle of glory and carves an enviable niche in the field of Education. It stones as an exemplary full fledged institution to the newly springing up schools and aptly suits to the famous. Quote of Rabindranath Tagore, the noble laureate.
"The highest Education is that which does not merely give us information but makes our life in harmony with all existence"